Why EFOP is Your Best Wireless Charger Manufacturer in China?
As a leading manufacturer of wireless charging products, EFOP has been committed to the development of wireless charging products since 2015, which has a wealth of industry experience. The factory is located in Shenzhen City, China, the wireless charger manufacturer center.
EFOP has a complete product development system with an excellent team, providing OEM/ODM service from Product Architecture, Industrial Product Design, Mechanical Engineering, Electronic Engineering, Embedded System Firmware Design, Electronic/3D Prototyping, Injection Mold Making, Pilot Production Run and Testing Certification, to Mass Manufacturing.
The professional and efficient sales team provides 7*24 hours with accurate, efficient and professional services.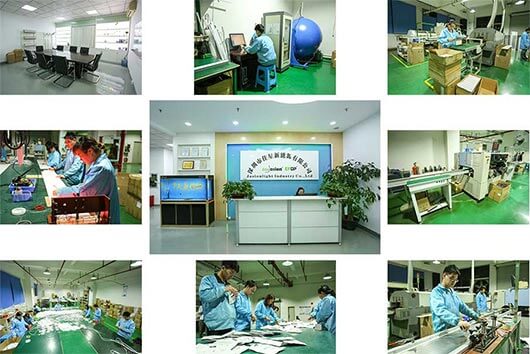 EFOP Provide you Best Wireless Charging Products and Solutions. Wireless charging is magnetic resonance between two coils, then transfer the electricity. The transmitter and receiver IC are the heart of the wireless chargers, it decides the charging power, phone supported protocol, and function, etc. There are different IC suppliers, such as IDT, TI(TEXAS INSTRUMENTS), NXP, CPS, CVSMicro, Generalplus(Sunplus), INJOINIC, NuVolta, etc. EFOP mainly use Sunplus and TI IC solution.
EFOP uses wireless charging solutions into Power Strip, Toys, UAE(Unmanned Aerial Vehicle), Lighting, Wallet, Shoes, Bluetooth Audio, Battery, Electric Cigarette, Intelligent house appliance, furniture, etc.
Innovative design and R&D team keep updating the products.

5years Strong Engineering and Manufacturing experience.

10years Injection-mold-making background. Trusty warranty promise and aftersales service.

EFOP welcome you to do factory audit anytime.
      Just tell EFOP what you think, the team will provide you accurate solutions based on their industry experience and the market analysis. All they are doing is to help you with growing your business!
What is EFOP Technical Advantages?
EFOP engineers are always underworking and eager to accept new challenges. 30w fast-charging power and 15-30cm transmitter distance technology are coming soon.
EFOP factory is the WPC member and has ISO9001 certificate. The products have certificates of QI, FCC, RED, CE, ROHS, KC, etc.
All EFOP products are made by standards:
Certificate: QI, FCC, RED, CE, KC, PSE, etc.

WPC1.2.4 QI standard

Compatible with all QI compatible smart devices

FOD function and DPL function

Over-temperature protection

Over-current protection

Enhanced Vertex shutdown function

Anti electric interference function (such as radio
Where is EFOP Wireless Charging Solution Used?
1. OE-FIT IN-CAR
Considering limited space in the car, every car owner don't like messy cables in the front. Because driving needs full attention, it is in danger if the driver is always looking for charging cables and try plugging in. It is necessary to have a wireless charging tray in the car, then the driver just put their smartphone on the tray, the phone will be undercharging automatically. Most importantly all wireless charging trays are OE-FIT in the car. Different cars have different internal decoration, therefore EFOP, the wireless charger manufacturer, launched a full range of trays for different vehicles/cars, such as BMW, Mercedes-Benz, Audi, Lexus, Tesla, Volvo, Land Rover, Jaguar, Cadillac, Porsche, Toyota, Honda, Ford, Chevrolet, Nissan, Jeep, Hyundai, Kia, Mazda, Buick, Mitsubishi, Peugeot, Volkswagen, Skoda, Tesla etc.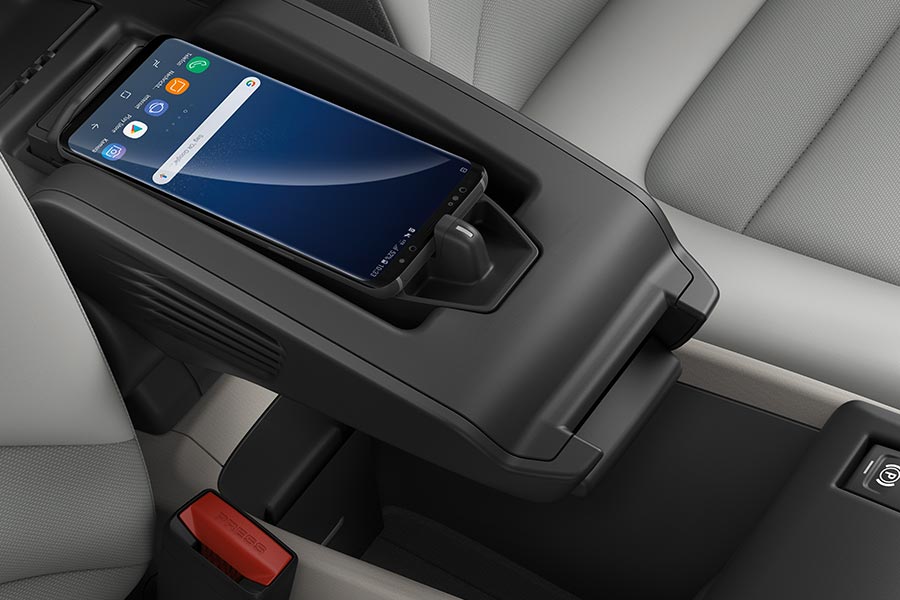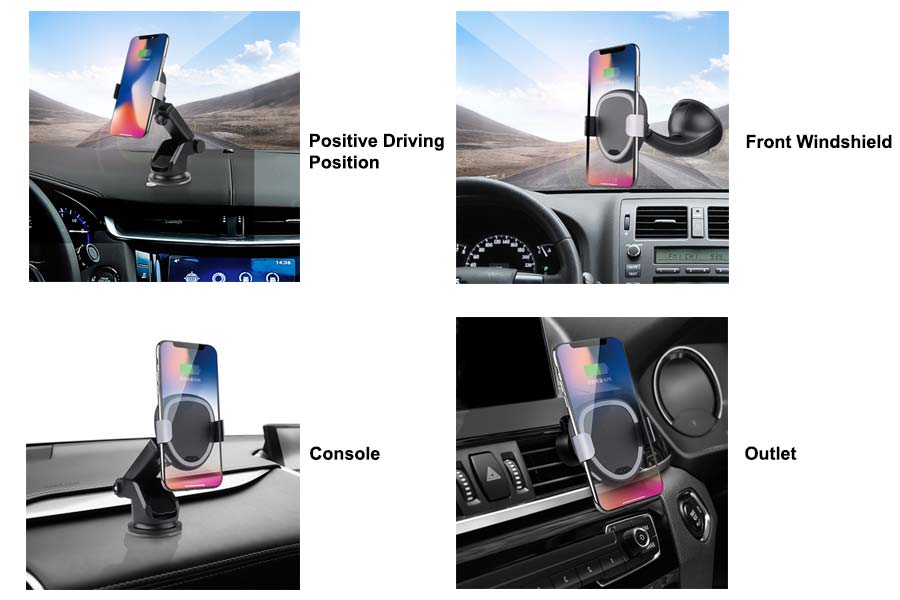 2. Mounted in the car
There are 3 mounting ways with different mounting places in the car,

Outlet mounting

,

Windshield mounting

, and

Dashboard Mounting

. There are 3 fixing ways (fix the phone on the charging bracket), Magnetic absorption, Gravity sensor, and Infrared sensor. EFOP already updated all car-mounted wireless chargers into 15w fast wireless chargers in 2019. EFOP is also launching a big area wireless charging bracket for big size Samsung phones. Some end-users feedback the suction adhesive of public mounted wireless charger is not so strong. EFOP could improve its lifetime with good quality adhesive, which could bear the exposure under the sun. Some end-users feedback there is electronic interference when starting the radio from public mounted wireless charger, EFOP uses anti-interference solution for wireless charging module.
3. Embed into the furniture
It is 60mm cut hole for any furniture in house and office, such as the cabinet, sofa armrest, kitchen table, desk, bed head, bedside table, wall lamp, etc. Because the induction transmit distance is 4-8mm, the wireless charger could be hidden or outside of the furniture. The wireless charger could be with or without a USB port in the middle. Usually, EFOP provides this product solution to some commercial applications, such as restaurants, hotels, coffee, club, and bar, etc. public leisure places. They will make our product into their tables, to advertise their brand and to enhance the customers' impression on their service. The end-users will enjoy the freedom charge. Some clients are also asking us to print their logo or app scan code on the product.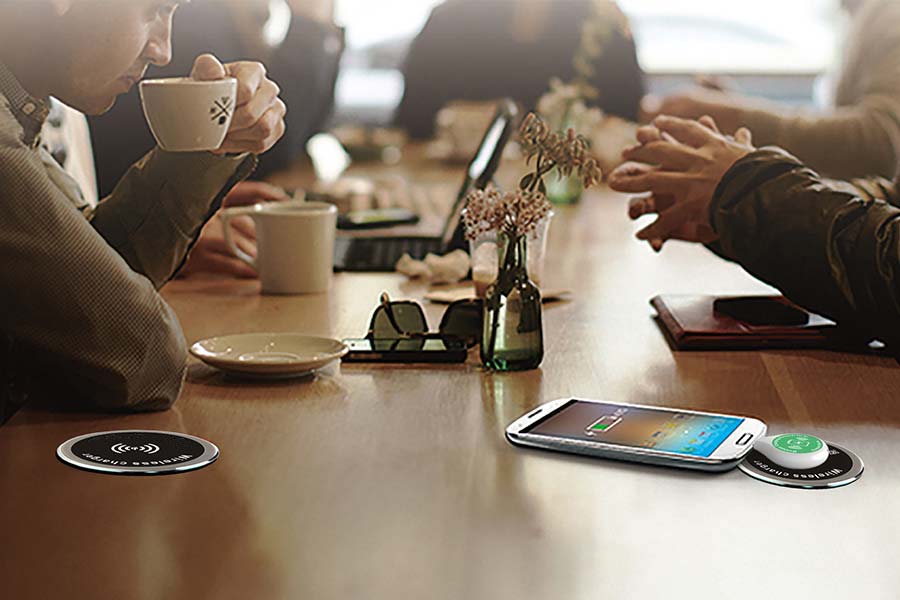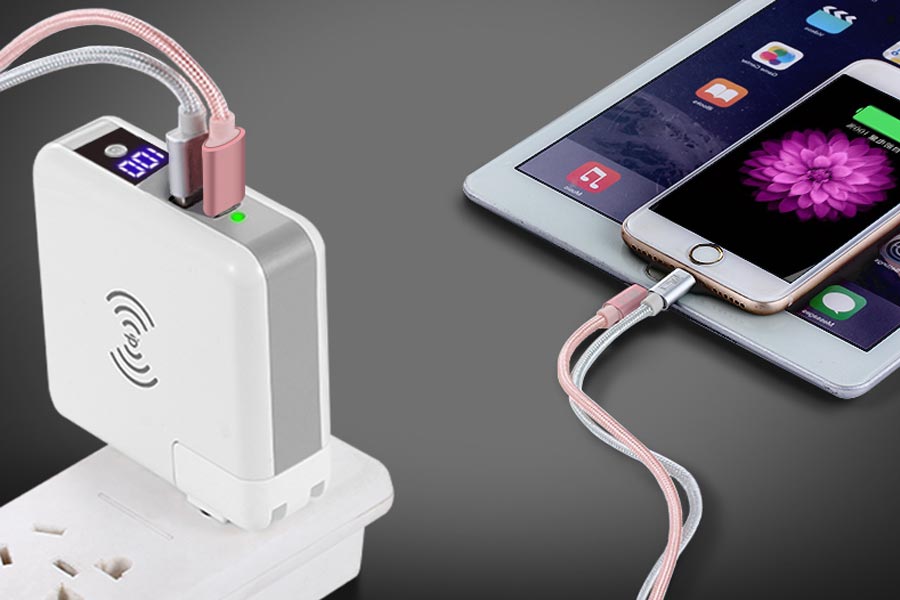 4. Portable travel use
It is indeed demanding to integrate the wireless charger into the power bank or power adaptor. To get a freedom charger, you will need an "on the go" product. Please think if you take a power bank, an adaptor, a wireless charging pad and USB cables(different digital units with different USB cable), your luggage or bag will be messy and heavy for sure. But if just take one unit covering all functions, how do you think? Yes EFOP as wireless charger manufacturer, it is responsible to launch such "on the go" products, one is "power bank + USB charge + phone wireless charger + smartwatch wireless charger"; the other one is "power bank + US/UK/EU/AU adaptor + USB charge + Phone wireless charger". ​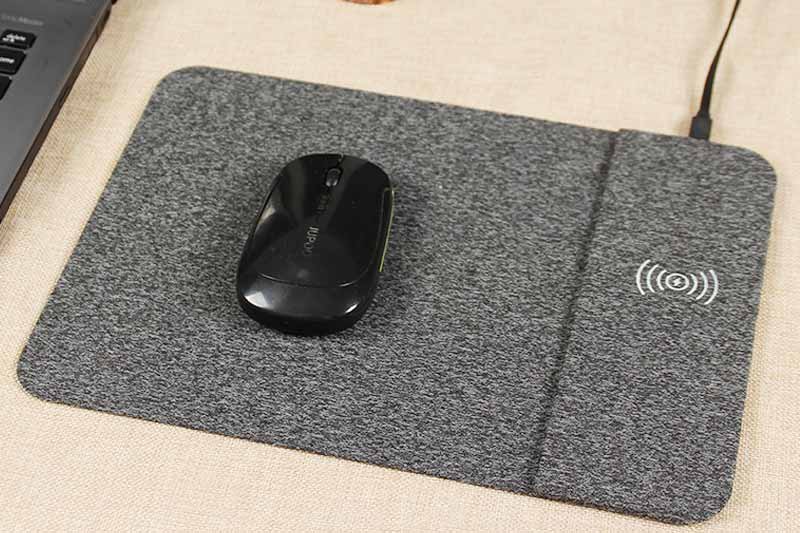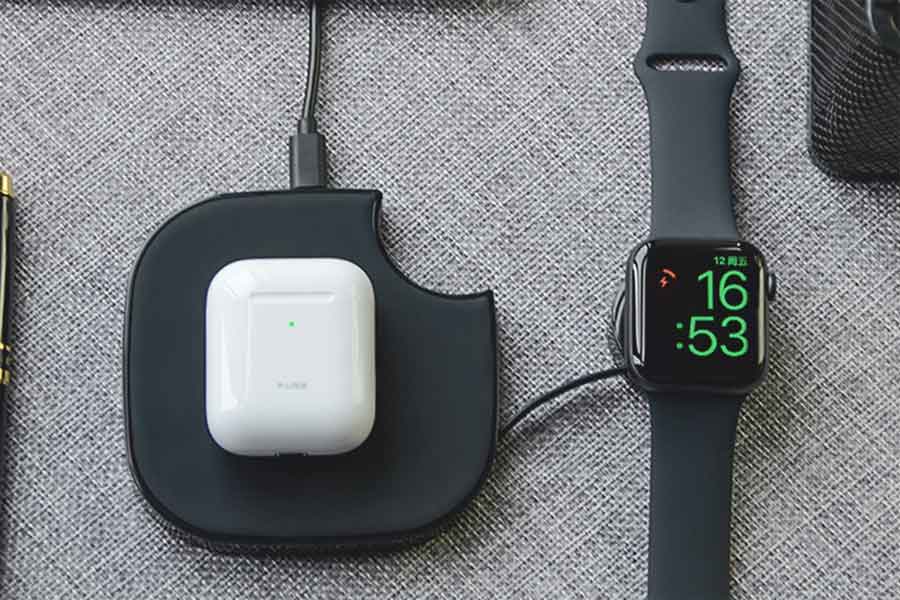 6. On the table in the house or office
It is just a wireless charging pad on the table. There are flat and stand version. The flat version is normal to round and square shape, Elegant design, good heat dissipation, and quality materials. Some people also love the stand version, because it will be easy if you check the phone message or watch video/game when charging. And you could place your smartphone in both horizontal and vertical. Wireless charging pad are popular in gift and promotion business, many companies and communities will choose it as an annual gift or festival gift, etc. What's more, the surface of such a flat wireless charger could be customized with a picture or logo, even some special design.
Get Best Wireless Charger Solutions For Your Business